Our Caring and Compassionate Team
Rathdrum Animal Clinic is a full-service veterinary medical facility, located in Rathdrum, ID. The professional and courteous staff at Rathdrum Animal Clinic seeks to provide the best possible medical care, surgical care, and dental care for our highly-valued patients. We are committed to promoting responsible pet ownership, preventive health care, and health-related educational opportunities for our clients.
Our hospital strives to offer excellent veterinary care to Rathdrum, ID, and the surrounding areas. To learn more about our veterinary practice and how Rathdrum Animal Clinic can serve your needs and those of your cherished pet, call us today.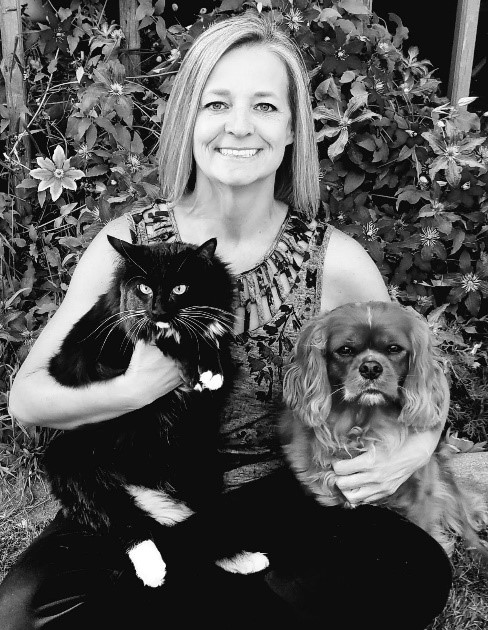 Dr. Aprill Sherman – Veterinarian
Dr. Sherman has co-owned Rathdrum Animal Clinic since 2011. She enjoys the diagnostic challenges and problem solving that working in veterinary medicine provides. "I look forward to coming to work every day, because I love what I get to do," she says. She has four special pets of her own: Saydee, a Golden Retriever, Roo B, a Cavalier King Charles Spaniel, and two cats, Waylon & Willie, who live up to their outlaw names.
Dr. Sherman is the team veterinarian for the Idaho Task Force 1 Urban Search and Rescue Canine Unit. She also actively promotes education by speaking with and mentoring youth of all ages from preschoolers through veterinary students. When away from the clinic, she is an outdoor enthusiast and spends her time exploring the natural treasures of our local area as well as the world.
Dr. Tonia Gable – Veterinarian
Dr. Gable worked on and off with Rathdrum Animal Clinic for 3 years, before co-purchasing the clinic with Dr. Sherman in 2011. She loves helping all her patients, and their owners, to have long, happy relationships. Although she loves treating any species that comes through their doors, Dr. Gable's favorites are the dogs and cats. She loves that dogs are so loyal and intelligent and that cats "don't take nothin' from no one." Dr. Gable and her family have one dog at home, a Border terrier, Gromit and four cats—Snowflake, Chimi, Stewie, and Peggy. They also have a cockatiel named Samson, a hermit crab named Mr. Krabs, a rooster named Giggity, and his girlfriend, Mary
Dr. Kathryn Ovink – Veterinarian
Dr. Ovink has worked with Rathdrum Animal Clinic since June 2012. When asked why she likes working with animals, Dr. Ovink replied, "Animals give so much of themselves to us (as owners), and it's an incredible feeling to be able to help provide them a happy and healthy life for as long as possible with the people they love (and who love them!)" She has two dogs at home, Zooey and Dexter, and a cat, Kiva. Dr. Ovink's favorite animals are dogs, because she loves how interactive and expressive they are. "And they're always ready for a cuddle!"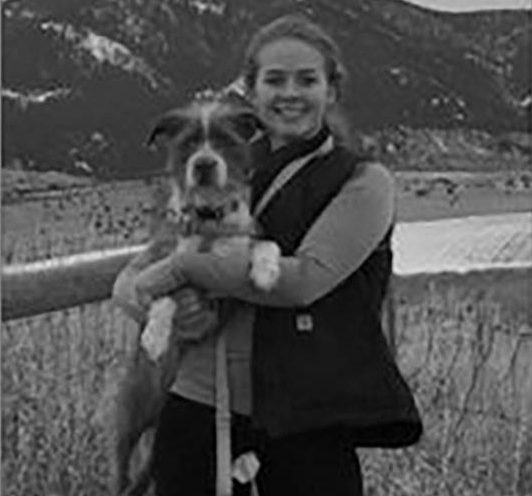 Dr. Rachel Hegedus- Veterinarian
Dr. Hegedus started her veterinary career at Rathdrum Animal Clinic in June 2018. She is excited to serve the Northern Idaho community and their pets. She loves being a veterinarian because she gets to help promote the bond between humans and their animals. Some of her professional interests include internal medicine, dentistry, preventative care, and end-of-life/palliative care. At home, Dr. H and her fiancé, Jake, have one dog named Junebug and three cats named Goose, Annie, and Munchkin.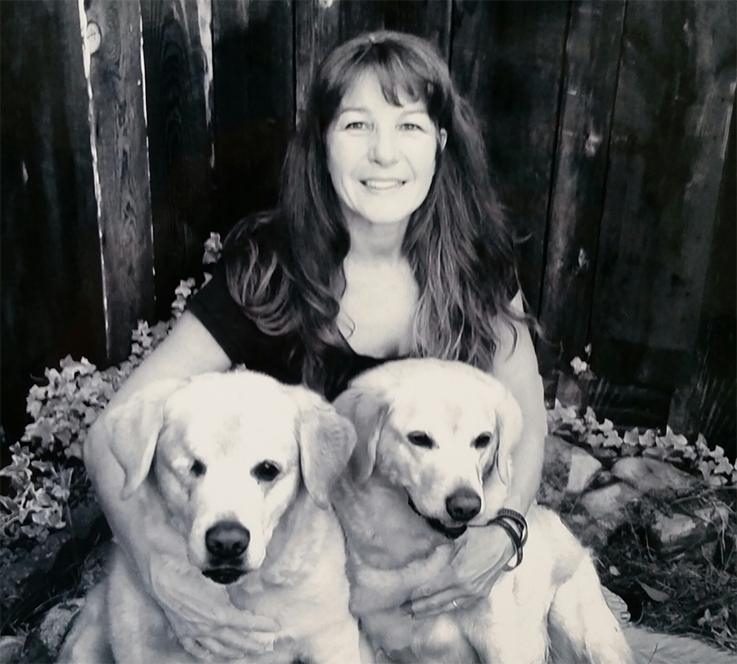 Cecelia Shelton – Practice Manager
Cecelia has been in the veterinary field for over 30 years and has been at Rathdrum Animal Clinic since December 2011. She loves being an advocate for all the pets she cares for and returning the unconditional love they give. Her family at home includes her husband, a Labrador retriever, a fun Heeler-mix, and two horses. Spending time with her family is most important outside of her dedication to overseeing the day-to-day functions of Rathdrum Animal Clinic.
Colleen Gillespie – Customer Service Representative
Colleen has been working at Rathdrum Animal Clinic since January 2004. "I'm so proud to work with this outstanding group of women," she declares. She loves working with animals because they are "good for our souls." At home, Colleen and her husband have a black Schnauzer named Piper, and a cantankerous cat, D.R. Sherman, and a German shepherd, Shilo. Colleen has always had a soft spot for the Schnauzer breed because they are so "full of happiness."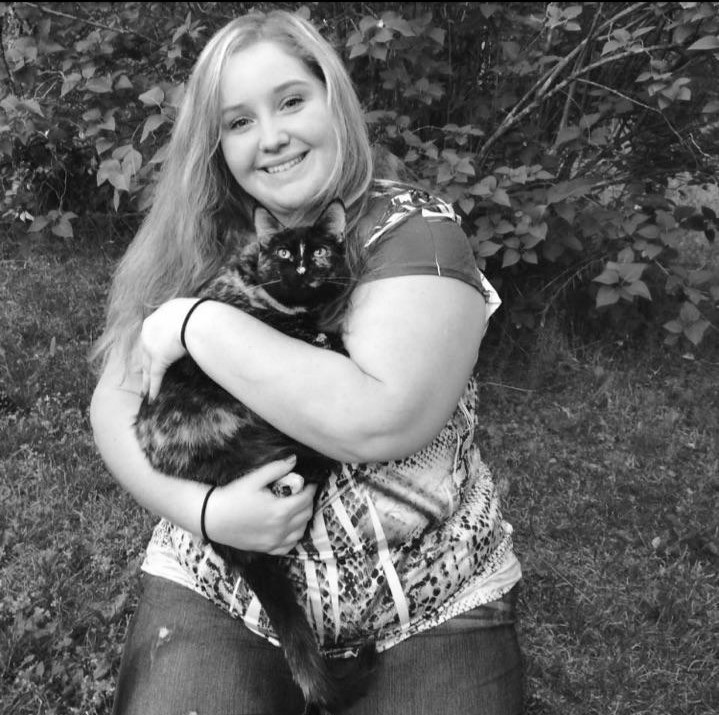 Brodia Barber – Lead Veterinary Technician
Brodia has been with Rathdrum Animal Clinic since September 2014. Since she has always had a way with animals, Brodia's strengths allow her to excel in the challenging environment of veterinary medicine. She has six cats—Honey, Raven, Oliver, Jasmine, Topanga and Theodore. She also has two beagles, Tanner and Paisley, and a Chihuahua, Willow. Brodia enjoys fostering mama cats and kittens in her spare time. She has a huge soft spot for kittens in need.
Andia Blenz – Lead Veterinary Technician
Andi began working at Rathdrum Animal Clinic in July of 2017. She grew up in the area and married her high school sweetheart in 1998. Andi enjoys the outdoors, hiking with her German Shorthair Pointer, Bo, and traveling as much as possible. Along with her best buddy, Bo, she also has a Boxer/lab mix, Sophie, two cats, Alvin and Cat, and a princess piggy named Lola, a 250-pound house pig.
Lisa Bern – Veterinary Technician
Lisa has worked with Rathdrum Animal Clinic since January 2016. She moved here from Alaska where she was a technician working in canine rehabilitation and massage therapy. She breeds English Cocker Spaniels and has four of her own, April, Erin, Kayleigh, and Connal. When asked why she likes working with animals, Lisa says, "I have had animals as long as I can remember. Working with animals is very gratifying. I love that my job allows me to do such a variety of things, from meeting new people with their brand-new puppies or kittens, to taking x-rays and monitoring anesthesia, and watching their family members grow with them. I get to do all of that to help animals live a happy, healthy life." Lisa loves training dogs, ranging from agility to therapy dogs for people with disabilities. "Dogs have unconditional love that is not easily explained. I have rescued dogs that were so abused and afraid of everything, but yet, they were the best dogs I have ever had."
Nicole Keltner – Veterinary Technician
Nicole started at Rathdrum Animal Clinic in April 2016. She has a mixed-breed dog at home named Mayalu who loves to chase squirrels, a Dachshund-mix, Micki, and twin Guniea pigs, Romulus and Remus. Nicole became a technician to help animals live better, happier lives. "I enjoy being a part of building the relationship between people and their pets. It's exciting to meet all the personalities that come into the clinic." She also appreciates the constant learning environment that veterinary medicine provides.
Audrey Swaggert – Veterinary Assistant
Audrey started working at Rathdrum Animal Clinic in March 2018. She moved to Coeur d' Alene from Minneapolis, Minnesota after her long-time boyfriend accepted a park ranger position. They share a love of the outdoors, a bunny named Leo and their adopted Catahoula mix, Stout. Audrey has spent her career working in canine kennels, but decided to continue her love for animals in veterinary medicine. Her dream is to one day open an animal rescue to give back the love and affections animals have provided for her.
Stephanie Altamirano – Certified Veterinary Technician
Stephanie found a career in veterinary medicine after graduating from the veterinary technology program at the College of Southern Idaho in 2014. After living and working in the Boise area, she and her husband, two daughters, two dogs and a cat, moved to the area in 2018. She has a special interest in nutrition and helping pet owners to give their pets the best quality of life. Fluffy bunnies, cuddly kittens and happy dogs are some of her favorite patients, but her goal is to help everyone enjoy their visit to the vet and go home knowing a little bit more about their pet.
Joanne Meltebarger – Veterinary Technician
Joanne has worked as a technician for 12 years and stared working at RAC in August 2018. She attended tech school in Yakima and started working as soon as she graduated. She has a boxer named Abby and plans on getting chickens in the spring. She grew up raising many different animals such as geese, ducks, chickens, rats and so much more. She has always had a love for animals and working with them only comes natural to her. She is also a proud mother to three little boys who keep her very busy!
Ava Kleinworth – Veterinary Assistant
Ava began working in veterinary medicine as a veterinary assistant in August 2018. She lives in Coeur d'Alene with her dog, Magnus, and her three cats: Butler, Gunther, and Teaser. Outside of work, Ava is a student of ballet and a commissioned artist who specializes in the creation of photo-realistic pet portraits. Ava is deeply invested in the human/animal bond and is working to become a Canine Behaviorist in the future.
Saundra Avery – Veterinary Assistant
Saundra started working at Rathdrum Animal clinic in May of 2018. She recently got her certification for veterinary assisting to help better her own education for the treatment of our pets. She always wanted to do something with animals since she was young and is now pursuing that goal as her dream job. Working with animals has always been her passion and she says always will be! She has two young cats at home that never stop terrorizing, as well as some aquatic frogs she absolutely loves!
Terah Chance – Customer Service Representative
Terah has been working in the veterinary industry since 2003. She returned to Rathdrum Animal Clinic in October of 2018 after taking a ten year hiatus to stay home and raise her children. She has a 2-year-old Manx cat named Eddie and 4-year-old French Bulldog named Delilah. She has always had a passion for helping animals and their owners through the good times and the bad.
Lori Snider – Veterinary Assistant/Customer Service Representative